HELPING EVERY STUDENT FIND FREEDOM IN FOLLOWING JESUS

MIDDLE SCHOOL MINISTRY
WEDNESDAYS | 6:30PM
MSM is the place to be on Wednesday nights for Middle School students! We start the night with some time hanging out with friends, grabbing a sweet treat from the snack bar, enjoying some crazy games, worshiping with the student band and diving into the Word with small group breakouts. No registration needed, just stop by the Ridge at 6:30pm on Wednesday!
HIGH SCHOOL MINISTRY
SUNDAYS | 5:30PM
Sunday nights are for High School students! We kick it back each week with a meal together, live worship with the student band, games and we spend the last hour together digging into the Word with small group breakouts. No need to register, just stop by the Ridge at 5:30pm on Sunday!

SUNDAYS | 9:00AM & 10:45AM
Middle School experience is our Sunday morning option for Middle Schoolers! We meet down in the Ridge during both of the Sunday morning worship service times for discussion-based teaching. Both services are identical so students only need to attend one of them and can check in at the door upon arrival.
We believe that every student deserves to be known and loved. We want students to embrace community with one another and we use small groups as the vehicle to get us there. Our middle school small groups meet during MSM on Wednesday nights and our high school small groups meet during HSM on Sunday nights. This is the place for students to share what's going on in their life and to experience Jesus in a group setting.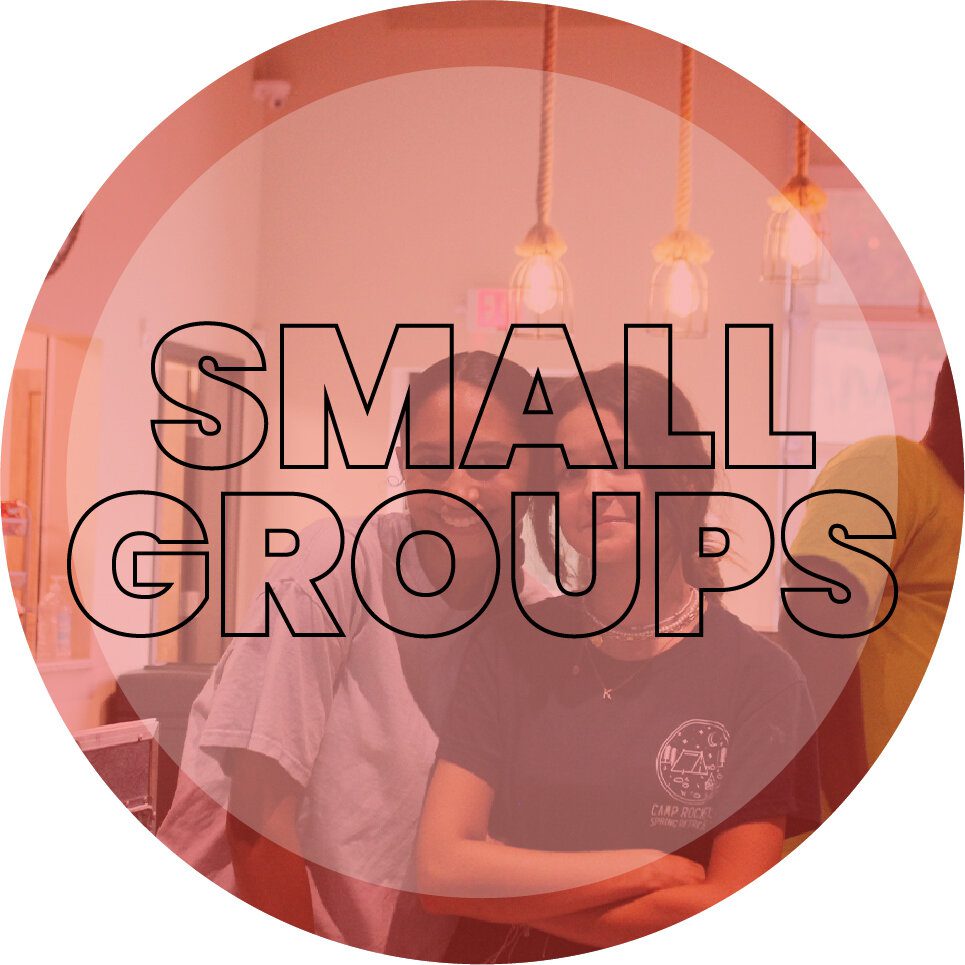 MISSIONS TRIPS & OUTREACH
Student Ministry partners with our Outreach Ministry to bring the Gospel to parts of the world but also to our neighbors. We believe that you don't just have to go around the world to make an impact, some of the biggest impact our students make is in their own community through local outreach opportunities.
ADVENTURE TRIPS
Adventure Trips are designed to get students out of their comfort zones and learn to fully lean on God. These trips are great for cultivating new and growing friendships and making great memories. Trips range from hiking  regional trails to canoeing down rivers and waterways.
RETREATS
Retreats are designed as weekends for students to get away from the hustle and bustle of school and life and dig deeper into their walk with God. These weekends are specifically curated for students to learn more about themselves, each other and more importantly, God. Big changes happen on retreats when students get away and focus on God.
We have more events on the horizon so check them out below!
I used to try to fit in at my middle school by being someone I'm not but I realized god created me exactly how I'm supposed to be so I should just be myself.
Ephesians 2:10 – You are God's masterpiece. He created you!
During the summer of 2020, I struggled with believing lots of lies from satan. These lies spiraled into anorexic tendencies and depression. My biggest mistake in this season was believing that I was alone and letting myself stay there. I didn't surround myself with the wonderful community that the Lord allowded me to be a part of. God has freed me, I still have my struggles, but I know where to go with them. Praise God!
I grew up knowing Christ, my parents were always Christian as of what I know. But I really came to know Christ and see who he is when my best best friend took his life. It was a really hard time and I was mad at God but I learned that I didn't have to walk through it alone. I could walk with God and everything would get better and it has. I have made more friends and have grown in my faith.
LIKE TO FEED TEENS?
High School Ministry share a meal at the beginning of their worship time on Sunday nights. If you, your family, or your Life Group would like to provide for dinner, please sign up today!
STILL WANT TO KNOW MORE?
If you have any further questions or just want to know more about Student Ministry, please reach out to Pastor Allen Williams, our Student Ministry Pastor. He'd love to chat with you!
You can also stay up to date with all things Student Ministry by following our Instagram!