Here at CCC, we believe that anyone can get involved in missions. Being on mission doesn't just mean going on a missions trip in a foreign country. We believe that anyone can Pray, Give, or Go.
Sometimes, supporting missions looks like praying for a team that's heading out to the mission field. Sometimes, it's giving financial support for upcoming trips or support to local partners. And sometimes, it's going on a mission trip or volunteering at a local partner.
Whichever way you choose, we are called to be the church to the unchurched, to be salt and light to the world. To Pray, Give, and Go!
GLOBAL OUTREACH
Global Outreach partners with missionaries around the world, and even some in our local area who equip others to spread the Gospel around the world.
LOCAL PARTNERS
We partner with local organizations working to uphold the sanctity of life, provide addiction and behavioral rehabilitation for teens, and meet the needs of the underserved and at-risk in our community.
READY TO GO? SIGN UP FOR AN UPCOMING TRIP TODAY!
READY TO SERVE WITH A LOCAL PARTNER?
WANT TO BE A MISSION TEAM PRAYER INTERCESSOR?
MEET OUR GLOBAL OUTREACH PARTNERS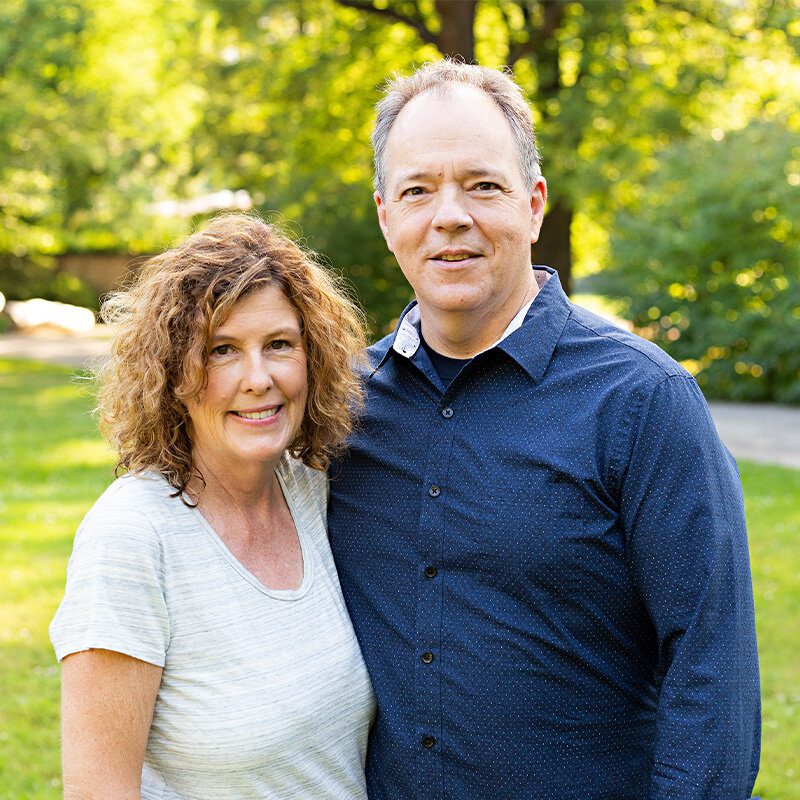 Brian & Cathi Duggan
ReachGlobal
Brian and Cathi Duggan serve in the leadership of the Latin America/Caribbean region for ReachGlobal, the mission arm of the EFCA. In 2020, Brian moved to the role of Executive Director Global Ministries overseeing the international work of ReachGlobal worldwide. In addition, Brian mentors and coaches a number of national church leaders. Cathi's ministry in Costa Rica has been to provide healthcare for undocumented immigrants in the context of a local Christian clinic and assisting missionaries new to the area in finding local ministry opportunities.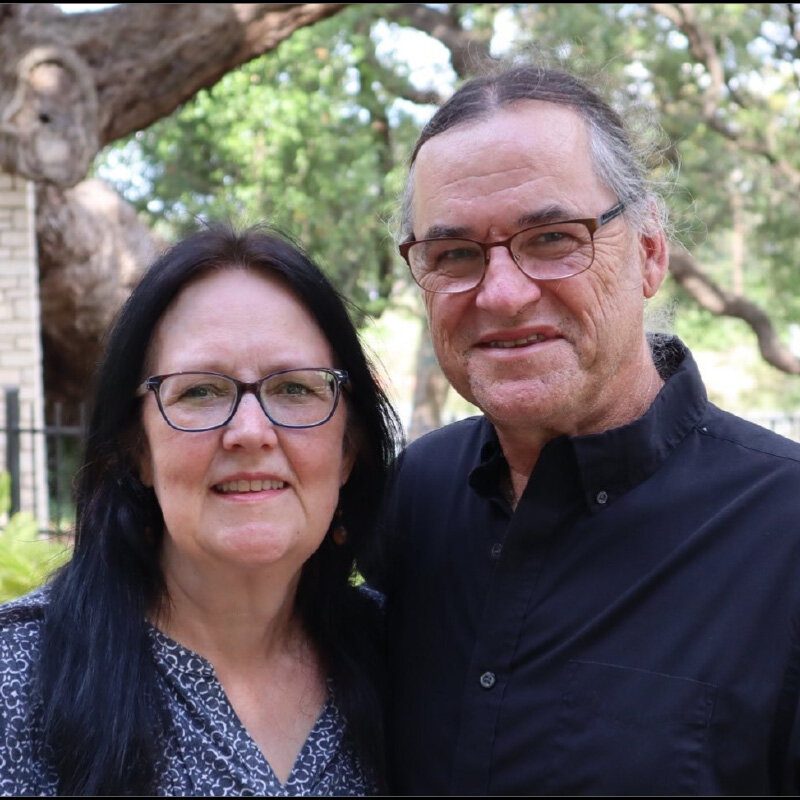 Wally & Diane Cassellius
Mexico – World Indigenous Missions
Wally and Diane have been working with World Indigenous Missions since 1985. They were in Ciudad Valles, Mexico from 1987-2021 where they provided pastors and leaders with the tools and training to effectively lead their own churches. They have also planted a number of churches in the city of Valles. More recently, they have moved to the Circle of Silence located in central Mexico, building a House of Prayer and hoping to train leaders in what is known as a spiritless portion of Mexico.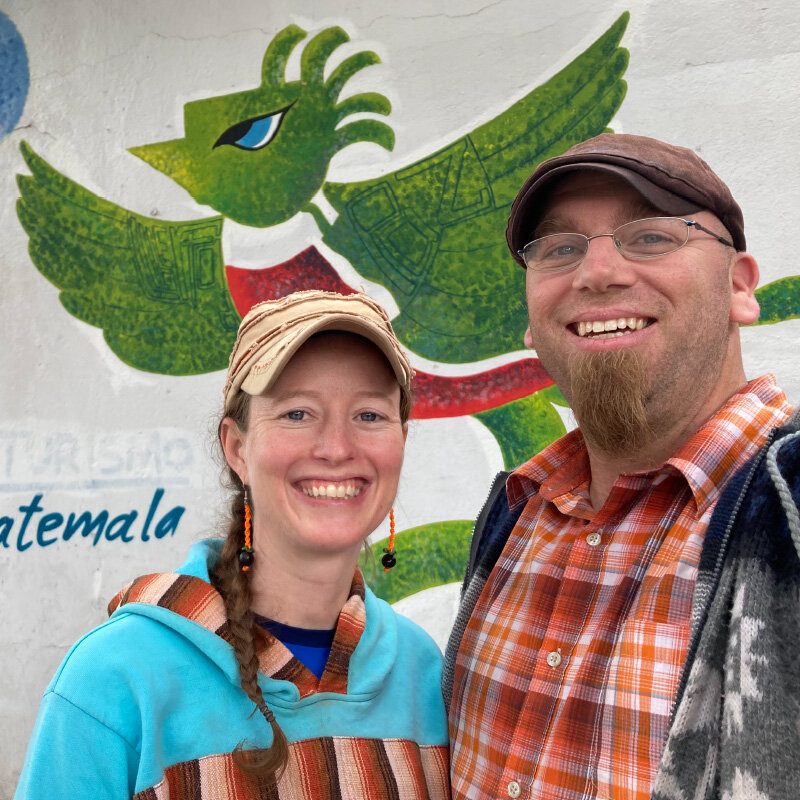 Mike & Arwen Elders
Guatemala – Good Shepherd Ministries
The Elders partner with Good Shepherd Ministries in Quetzaltenango (Xela), Guatemala. They work with the Guatemalan children in the Good Shepherd Group Homes and support these children who are at-risk and their families after they leave the homes. They join alongside local churches and non-profits in the area to share God's love with the local communities. Many volunteer groups come down from the US to do missions work in construction, medical, evangelism and much more and the Elders help support and lead those efforts.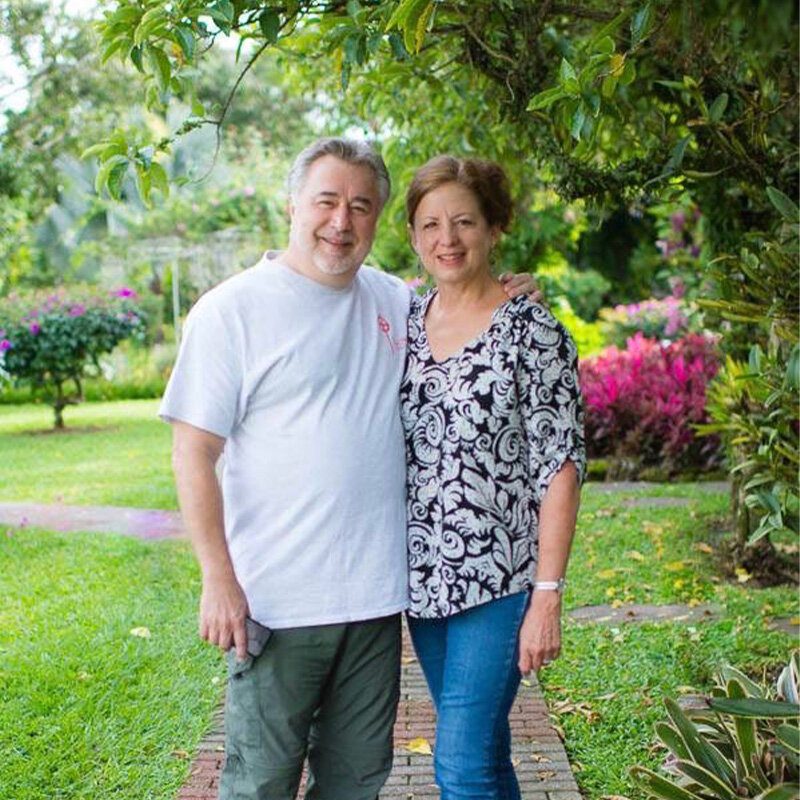 Dr. Jim Wilson
Costa Rica – Istitutos Biblicos de America Centra 
Dr. Jim Wilson has a passion for mobilizing the U.S. Church to reach nations and equip international brothers and sisters in Christ to rightly handle the Word of Truth. Dr. Wilson developed the curriculum for IBAC, the Institutos Bíblicos de América Central (Biblical Institute of Central America), as a way to train area Hispanic pastors and leaders. Dr. Wilson's curriculum has also been used for the Jubilee Institute in the Sandhills for our local Hispanic churches, who completed their training in summer of 2021.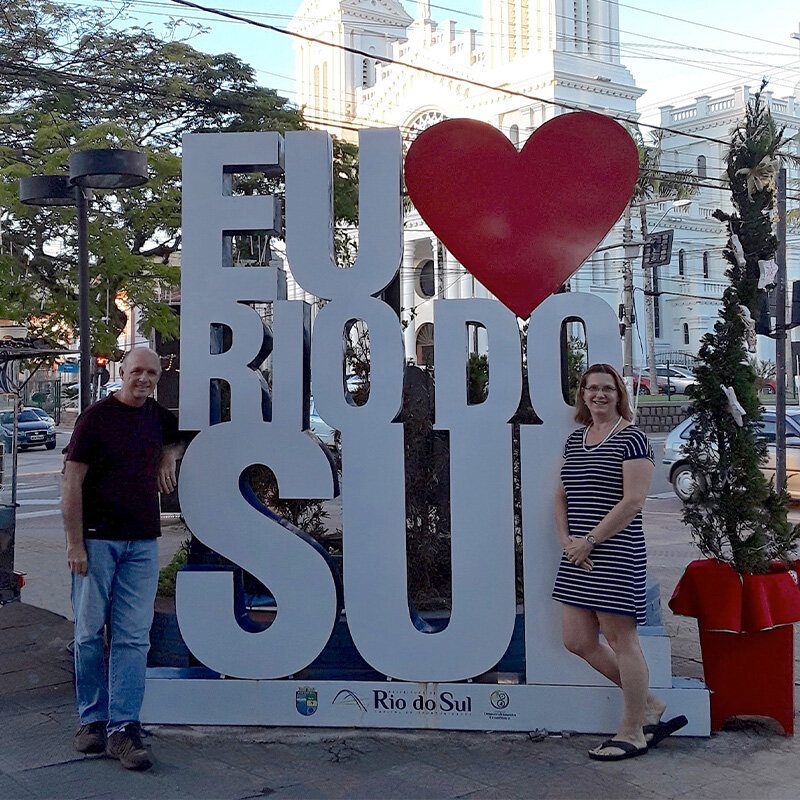 Steve & Liz Spellman
Brazil – GlobalFingerprints
For more than 20 years, the Spellmans served on church planting teams in the city of Rio de Janeiro, Brazil. Then, in 2010 when the country of Haiti was rocked by one of the most devastating earthquakes in history, they assisted in earthquake relief efforts. The Spellmans are part of the long-term leadership team in Haiti. They continue to live and minister in Brazil where they coach and mentor Brazilian pastors, church planters, and leaders. They also minister in Haiti four to six times a year where they serve on a Leader's Consortium and oversee the Global Fingerprints ministry offering sponsorships to more than 450 at-risk children.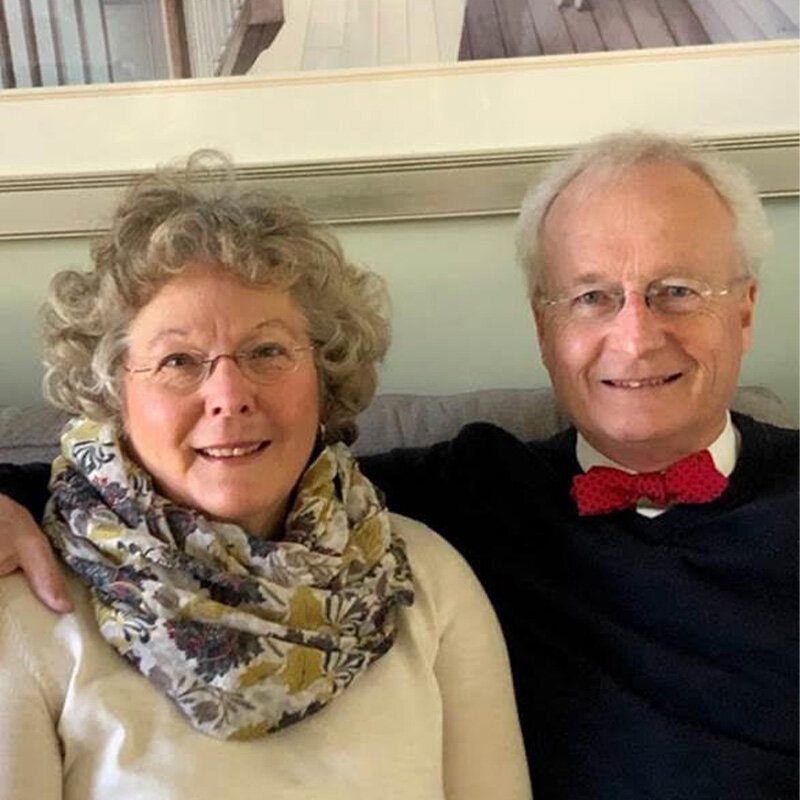 Phil & Cindy Fisk
Belgium – Evangelical Theological Faculty
Phil and Cindy Fisk have served overseas since 1987, first in Zaire, then following evacuation in 1991, in Belgium since 1992. They helped establish two churches in Flanders, Belgium. Each church has a national as Pastor trained at the Evangelical Theological Faculty (ETF) in Leuven. Since 2008, Phil and Cindy have taught and mentored young men and women who come to the ETF from Europe, Asia, and Africa before being sent out globally as pastors, church planters and educators.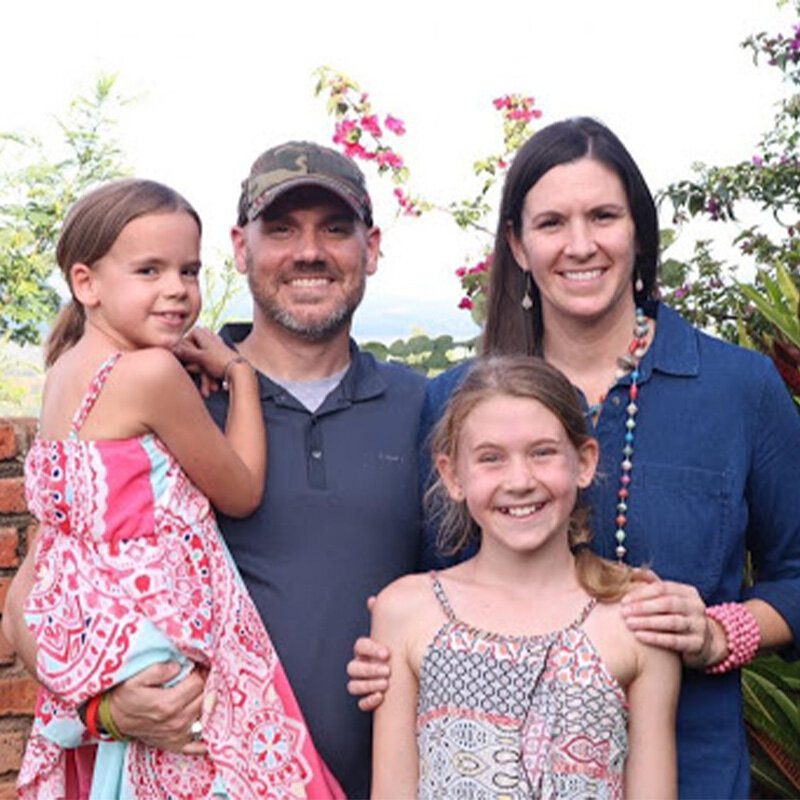 Adam & Emily Koelling
Rwanda – The Roots Network
The Roots Network's mission is to make disciples of Jesus, to see lives, communities, and cultures rooted in the love of Christ and be transformed by the Gospel. Their strategy for this mission is to start indigenous churches through evangelism and outreach, strengthening the local church by equipping them through leadership and discipleship training, and serving others through the local church – medical clinics, water wells, poverty and education programs – as a platform to share the Gospel and connect people to the local church.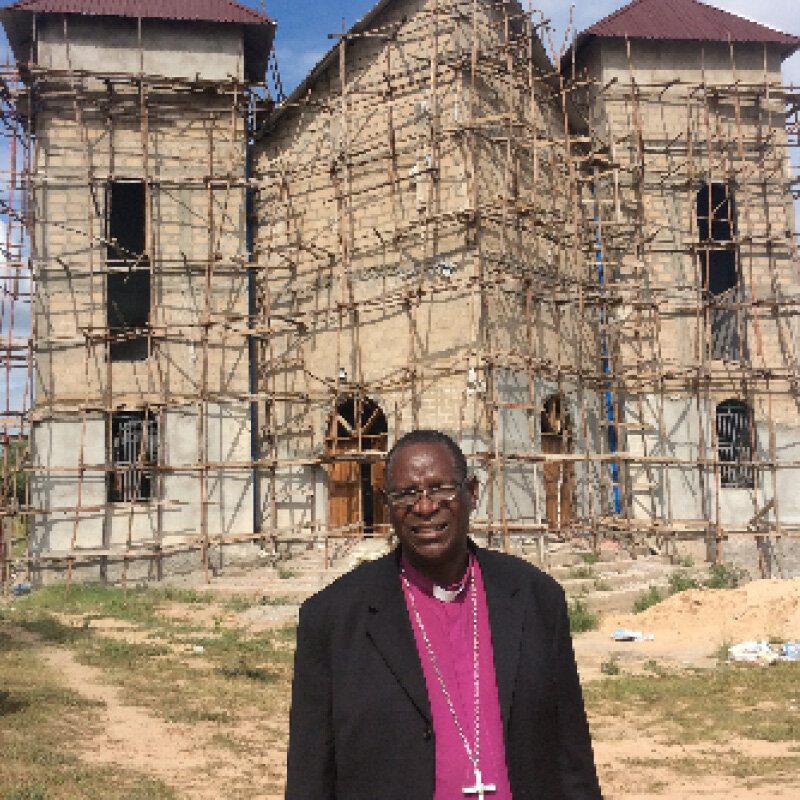 Given & Lilian Gaula
Tanzania – The Anglican Diocese of Kondoa
This missionary endeavor is reaching many Africans who have never heard the name of Jesus. Evangelistic teams regularly conduct door-to-door visits and outdoor crusades in remote villages and towns scattered throughout the region. The Diocese also operates a Bible school, a Kindergarten and a Women's Empowerment Center for literacy and life skills training.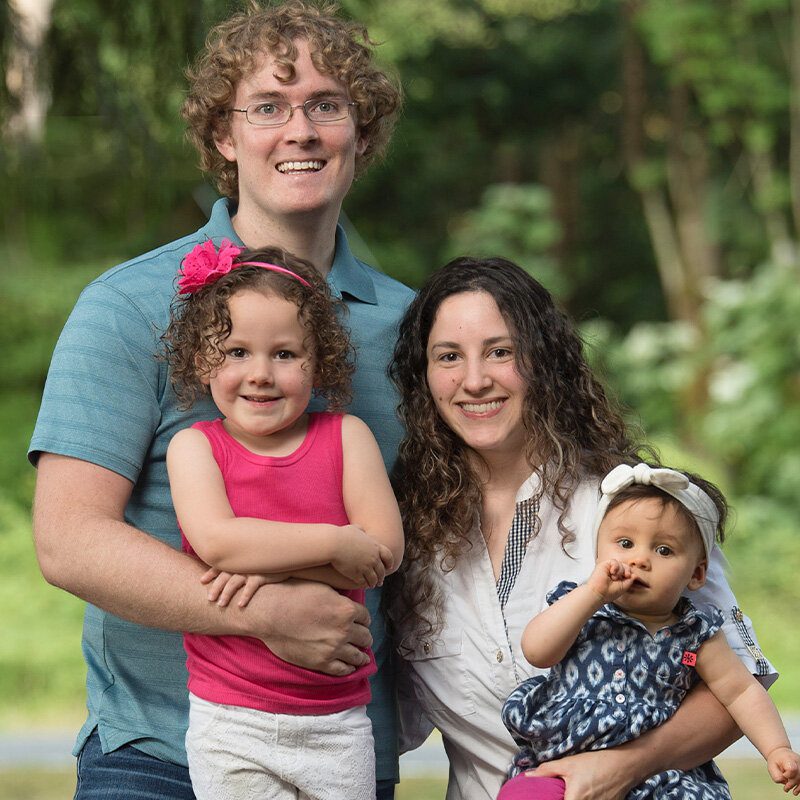 Andy & Rachel Meinzinger
Sri Lanka – Child Evangelism Fellowship
The Meinzingers have been full-time missionaries with Child Evangelism Fellowship since 2010. In the fall of 2019 they moved to Columbo, Sri Lanka with their two girls. Their vision is to bring the Gospel to Sri Lanka through Bible clubs for kids. They do this by equipping local believers to lead weekly Good News clubs.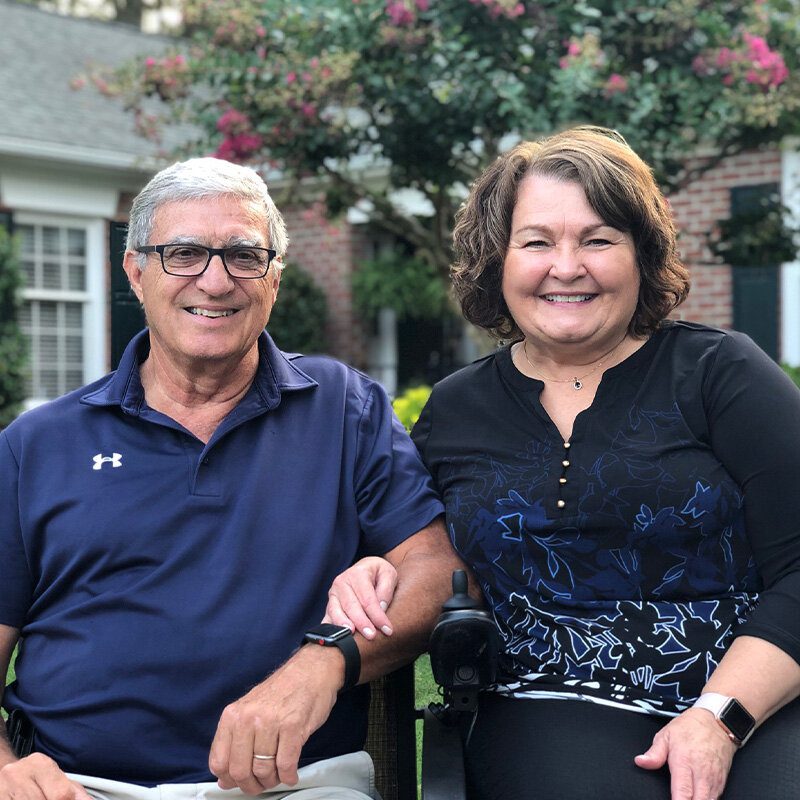 Bob & Bobbie Clinton
Nepal – First Love International Ministries
Bob and Bobbie Clinton serve with First Love International Ministries. Their work includes the establishment of children's homes in Nepal and India, homes for widows, ministries to senior citizens, hostels in Nepal and India for college students, and various income-generating projects. The Clintons are also involved in church planting, evangelism and discipleship.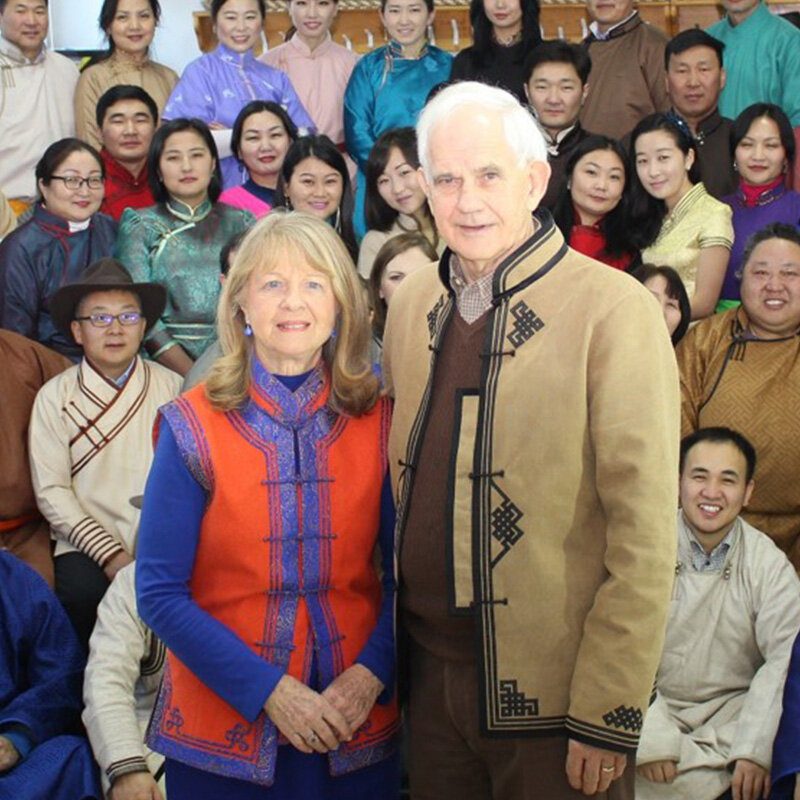 Gerald & Frances Mitchum
Mongolia – VET NET
Mongolia V.E.T. Net is a national NGO that has come from the work of Christian Veterinary Mission in Mongolia. In 1995, Gerald and Frances Mitchum moved to Mongolia to begin the CVM work. The Mitchums began a hospitality ministry to students at the Mongolian Veterinary School. Through the growth of Christianity, a small handful of believers banded together into an organization called Vet Net. Later this would be changed to V.E.T. Net…a network of veterinarians and educators training professionals throughout Mongolia to gain the opportunity to share the hope found within. The goal is to bring genuine change to the rural, urban, and university people of Mongolia through the love and message of Jesus Christ through veterinarian ministry and rural education ministry.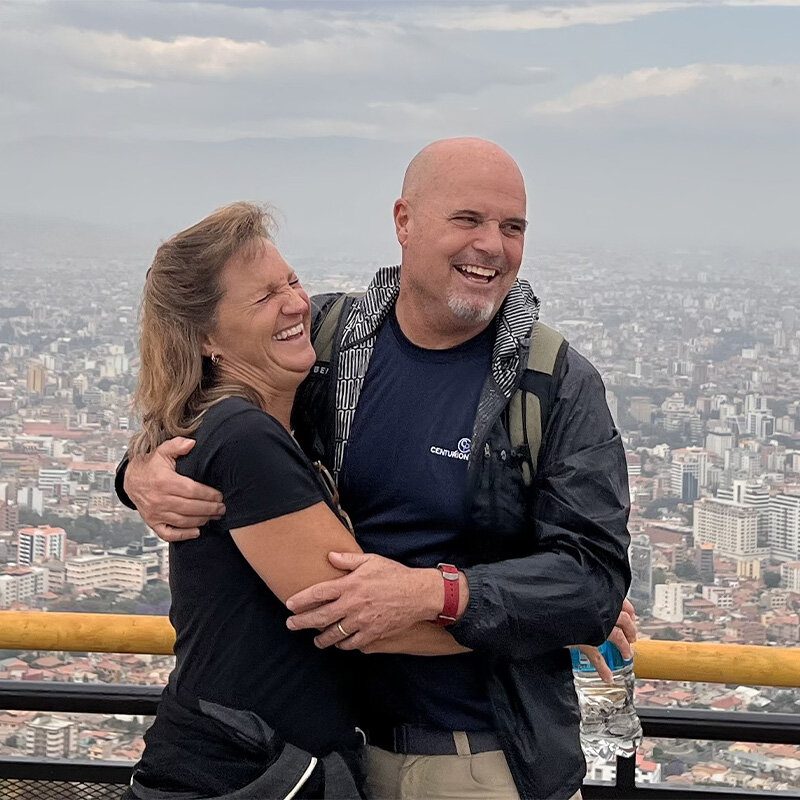 Rich Culp
Fort Bragg, NC – The Centurion Project
Rich and Jenny Culp are CCC sent missionaries who have been called to lead the Centurion Project. Rich also serves as part of the EveryEthne Team. EveryEthne exists to mobilize churches to cross cultures without crossing borders through church multiplication in the nations. Fort Bragg is the largest mission-sending agency in the world. 55,000 soldiers deploy from Bragg into countries all over the globe. The Centurion Project exists to "network and empower churches to disciple military leaders in their mission and the Great Commission." This mission is catalyzed primarily by strategic training experiences called Centurion Summit. During the training, pastors learn from each other and other leaders in topics related to both discipleship and soul care.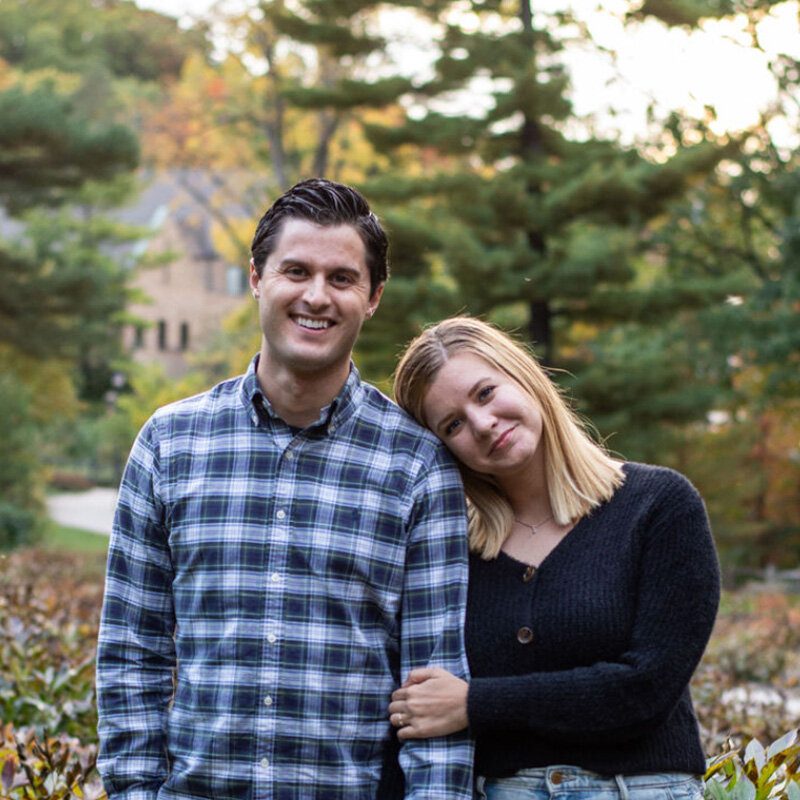 Ryan & Abby Pintar
Michigan – Bridges International, CRU & University of Michigan
Ryan and Abby serve the needs of college students through CRU and Bridges International.  Through their missional work, they share the Gospel with traditional college students and international students studying at the University of Michigan.  Students are hungry for the truth of the Gospel. Many international students' home countries are within the "10/40 window," a term missionaries often use to describe nations between 10 and 40 degrees north of the equator. These nations are generally reported to have the least access to Christian recourses globally. CRU is committed to reaching all college students in the hopes of building and sending Christ-centered, multiplying disciples who launch spiritual movements throughout the US and across the globe.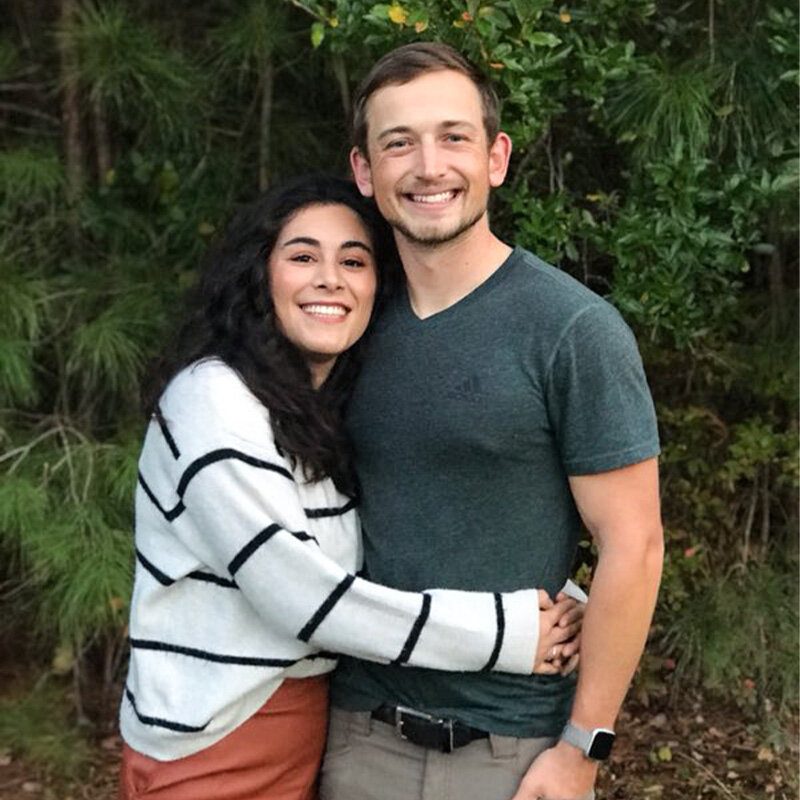 Ryan & Paula Kling
Morehead City, NC – ReachGlobal Crisis Response
ReachGlobal Crisis Response values people over projects, meaning, the relationships building with homeowners and neighbors, and sharing the Gospel with them, is a priority over the physical project. They have been in Morehead City in response to Hurricane Florence, which hit the area hard in 2018, helping to rebuild homes that were damaged by the hurricane and subsequent hurricanes in years after. Their hope is to serve a physical need but to have an eternal impact; everyone who interacts with the staff and volunteers at ReachGlobal will see and hear about the love of Christ.
CHECK OUT OUR LOCAL MINISTRY PARTNERS
TEEN CHALLENGE
Since pioneering the men's residential recovery program in 1987, thousands of men, ages 18 and older, have received hope and healing as they commit to overcoming drug and alcohol addiction. The faith-based long-term residential recovery program offers food, clothing, a warm bed, and academic materials as well as the spiritual, emotional, vocational, and academic training needed to overcome the problems that led to addiction.
Our ministry partners at the Teen Challenge of the Sandhills are looking for men willing to help with basic construction projects. They are also looking for people who would like to help prepare part of the monthly meal that is taken to provide a home-cooked meal for the men.  To help support, please reach out to Tom Murray, CCC's lead volunteer with Teen Challenge.
CAMERON BOYS CAMP
Cameron Boys Camp is a therapeutic wilderness camp for troubled boys. It is an alternative, non-public school whose primary goal is to foster happy, well-adjusted boys who are confident and eager to learn. Located on 902 wooded acres right down the road in Cameron, NC, the camp offers young men the freedom of being outdoors and the structure of small groups with constant, caring supervision.
To help support, please reach out to Rob Welton, CCC's lead volunteer with Cameron Boys Camp.
CAMP DUNCAN
Camp Duncan is a wilderness camping experience designed to give girls and their families an opportunity to work out problems through a highly structured alternative service designed to help them grow socially, emotionally, mentally, spiritually, physically, and academically. Therapeutic camping takes a team, or group-work approach to building relationships between camp staff, the family, and the camper. Through these relationships, deep hurts are healed, and lives are changed. Girls live in groups of ten with three counselors, or "Chiefs." With the help of their peers and Chiefs, campers learn discipline, positive behavior patterns, and self-worth.  To help support, please reach out to William Coronado.
SANDHILLS YOUNG LIFE
Young Life believes that high school and middle school students are awesome and deserve to know what life can hold for them. Its leaders are caring adults who share hope and the possibility of lasting friendships with high school friends. From club and camp to Campaigners and other activities, teenagers laugh and try new things gettin' crazy about life! Young Life is active at Pinecrest and Union Pines High Schools and maintains a growing presence at The O'Neal School. Through the middle school initiative called WyldLife, we are involved at Southern, New Century and West Pine Middle Schools as well as O'Neal. To help support, please reach out to Katherine Coronado.
FAITHFUL FRIENDS
The Greens at Pinehurst Rehabilitation and Living Center provides short-term post-surgical care and long-term assisted living care for Pinehurst and surrounding area residents. Members of CCC assist by sharing God's Word and love with those who find themselves moving into a new season of their lives. Volunteers encourage residents through scripture, showing that God has a purpose for them where they are. Volunteers also pour into the residents through weekly Bible studies, activities, visits, and our Buddy Program. To help support or become a Buddy, please reach out to John and Gail Gray.
LCPC
Life Care Pregnancy Center (LCPC) is a non-profit organization and a Christ-centered ministry that promotes the sanctity of human life through Christian direction, compassionate care, accurate information, and assistance for individuals and families facing unplanned pregnancies, or related crises. LCPC is committed to offering free assistance to women who are pregnant or have children under 2 years of age. We offer hope for facing the future by assisting them to develop a plan for themselves and their children. It is LCPC's policy to never advise, provide for, or refer women for abortion or pro-abortion counseling. To help support, please contact Cheryl Welton.
FRIEND TO FRIEND
Friend to Friend offers emergency shelter and services for victims of domestic violence, sexual abuse, and human trafficking victims. This ministry began in 1988 as a way to serve victims in Moore County regardless of socioeconomic, religious, or immigration status. They serve all persons, but primarily women and children. Friend to Friend is the only agency of its kind in Moore County. To achieve its mission, it offers a free crisis line that operates 24/7, emergency housing at an undisclosed, secure shelter, court advocacy program and sexual assault advocacy programs, court accompaniment, community education, counseling services, hospital accompaniment, legal aid, referrals to substance abuse recovery programs, mental health support, and referrals to other community resources. To help support, please contact Sommer Fisher.
SANDHILLS/MOORE COALITION
Sandhills/Moore Coalition for Human Care is a state-chartered, non-profit corporation founded in 1986 by 12 concerned churches that provides numerous different services to thousands of Moore County residents on an annual basis. More than 75 area churches currently support these efforts to meet the emergency needs of Moore County neighbors by providing food, clothing and financial resources. Each weekday, volunteers and staff work together to provide emergency services to residents of Moore County. Clients are given an opportunity to privately discuss their needs with a trained volunteer. The Coalition not only helps with food, but also provides transportation, financial assistance, clothing, and employment services. To help support, please contact Connie Harrison.
FAMILY PROMISE
Family Promise of Moore County (FPMC) provides shelter, meals, and case management services to homeless mothers with children. FPMC partners with multiple churches in the Moore County area to support families and encourage them to achieve independent living. Christ Community Church has been a vital partner in this ministry for more than five years. Volunteers build bridges of understanding and love by providing dinner and serving as overnight hosts to families. To help support, please contact Sandi Anderson.
IMMIGRANT HOPE
Immigrant Hope Sandhills is a non-profit organization launched by CCC that is dedicated to offering high-quality government-authorized immigration legal services.  As a ministry of the EFCA, it is a gospel-based organization committed to serving our community in love in order to build strong and lasting friendships for the purpose of sharing the Gospel, helping find a pathway to legal residency, and getting people connected in a church home where they can be cared for. Immigrant Hope is also looking for people to help on an ongoing basis with administrative tasks, data entry, creative projects, translators, and people who can teach classes for the community. To help support, contact Tamara Fore.
CAMERON ELEMENTARY
CCC adopted Cameron Elementary School three years ago. During the school year, we take monthly meals and snacks to the staff. We also do various projects including painting, landscaping, cleaning, administrative help, tutoring, and reading with the students. To help support, please contact Dawn Williamson.
To learn more about our Outreach Ministry, please contact Josh Cassellius, Outreach Pastor or William Coronado, Outreach Coordinator
The Missionaries and/or Mission Organizations shown on this page receive monthly support from Christ Community Church. The CCC Global Outreach Mission Committee conducted a review and appraisal process for each before advising the Elder Board of its intent to add them to the CCC supported Missionary list. Upon final approval by the Elders, the CCC Treasurer begins making the individual support payments as instructed by the committee. Periodically, the Committee and CCC may sponsor fundraising efforts for special projects that support one, some, or all of our missionaries. These efforts are well publicized through CCC weekly bulletins, this website and blogs. Contributions made for these through the CCC Treasurer (by check, online, or designated cash) are included in your year-end CCC giving statements.
The committee encourages anyone who may feel led by the Holy Spirit to support these missionaries or organizations on a regular basis to do so by directly donating to their supported organizations as provided at each of their websites. In that way, you will receive from each of those organizations a year-end tax deduction statement to use in preparation of your tax returns.